First Team & Team Kids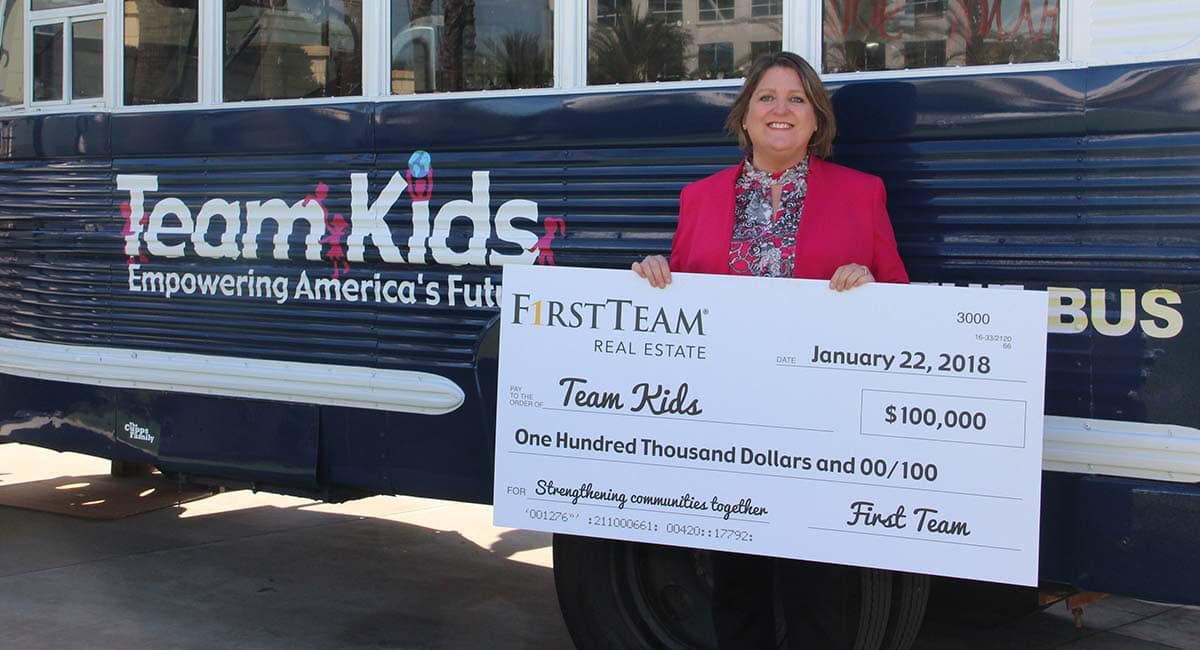 We share more than just 50% of our name with Team Kids, we share a vision for strengthening communities through service and compassion. As Team Kids Ambassadors, we're leading efforts to serve in our communities and fundraise for Team Kids.
Through our partnership with Team Kids —called the Team Kids Superhero Program—real estate agents serve as mentors to children in their communities, guiding them through various challenges that allow them to make a difference and earn recognition for it.
"Through the Superhero program, kids will be presented with challenges to complete, such as bringing blankets to an animal shelter or writing a thank you note to someone in the military," Hudash explained. "Once they complete these challenges, the real estate agents will present them with certificates thanking them for their contributions and for helping to make their own community a better place."
The Superhero Program, and our affiliation with Team Kids, is part of our organization's overarching mission to make a difference in the communities we call home.
Testimonials
" Susan McCabe provided outstanding service. She carried numerous high energy activities to ensure the house got excellent exposure to other realtors and prospective buyers. Her timely and sound advise and continuous update on her activities kept us reassured that we were in good hands. Susan is highly motivated and enthusiastic about her profession. Her professionalism in dealing with us and well as potential customers is second to none. "
- FAROOQ KHAN
" Susan has been a friend of my wife since she sold the home to her parents in the late 90"s. She has been a friend ever since. She likes to work with her clients for the long term as well as their present day needs. She is very resourceful. She gets to know each of her clients and their families. She works to provide whatever ancillary services that will make your property needs work to your advantage. "
- Gordon Scott Diehl
Previous
Next